For Marie Elana Roland of The Navigation Center, finding a new home for the business was less about location and more about place.
"We just wanted to stay on the East Side" of Charleston, she said. "Everyone knows who we are."
The agency that serves the homeless found its new home and partner at St. John's Chapel on Hanover Street, a church with a history of ministering to the surrounding neighborhood.
"This has been a hallmark in this community for years," said the Rev. Matthew Rivers, pastor of St. John's.
For both, it is about more than just providing basic needs like food and shelter to those they serve. The Navigation Center has a number of services for the homeless and those in danger of being homeless, but also the medically underserved and those on the fringes of the health care system.
Until recently, it was operating out of a temporary home on Coming Street in space borrowed from the Cathedral Church of St. Luke and St. Paul, with most functions housed in one room. The walk-in telehealth clinic through Medical University of South Carolina, an invaluable service for their clients, had to take over a prayer room down the hall when it was in session.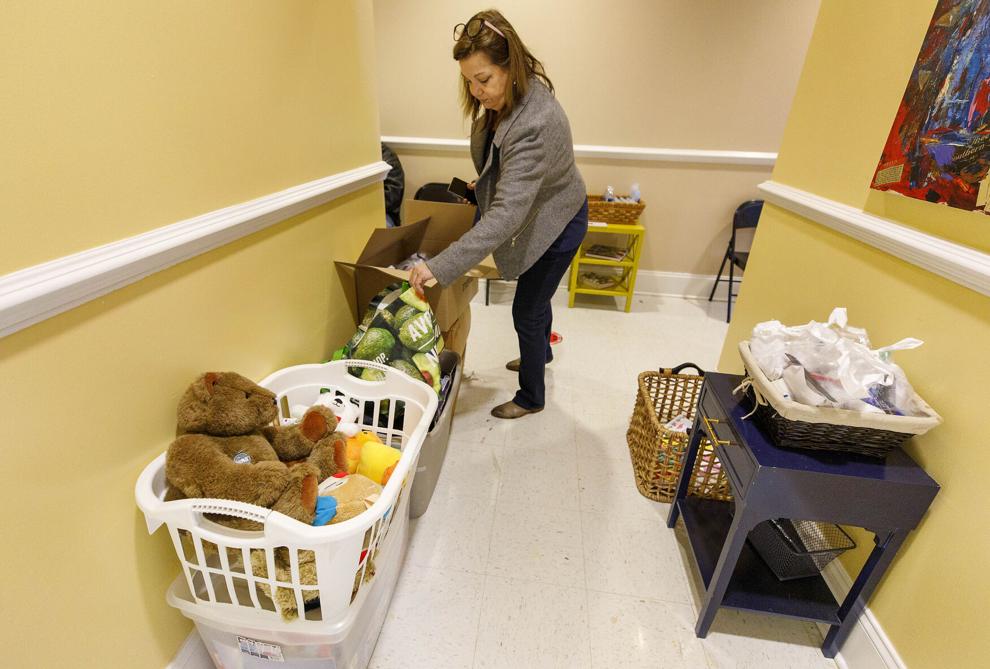 Now, at St. John's, there are dedicated rooms for the health clinic and for the SC Department of Mental Health, which is providing a much-needed outreach, Roland said.
The Navigation Center can be a "first point of contact" for people seeking services, said Dennis Puebla, director of special operations for the Charleston Dorchester Mental Health Center. That includes having one of their staff members on site and available when people are finally ready to seek services, he said.
"Having that resource there is vital," Puebla said.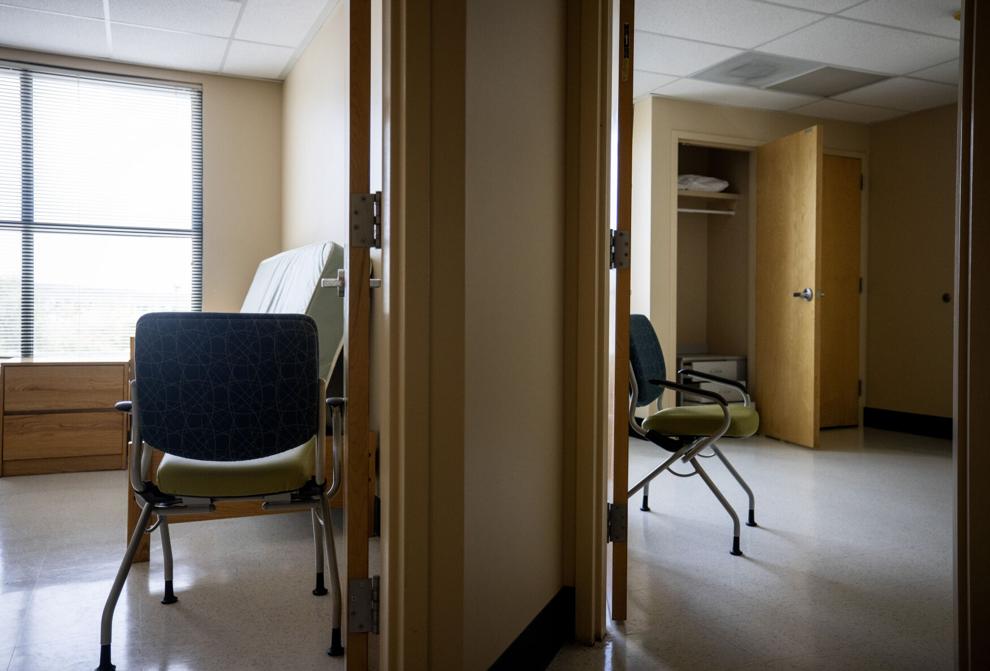 One of the only true Crisis Stabilization Units in South Carolina, for those who need short but intensive mental health services, is in Charleston. But the Tricounty Crisis Stabilization Center has been operating at half capacity, or five beds, and is waiting on a license review before reopening in its new and expanded home in the Social Services building on Rivers Avenue in North Charleston. In the meantime, some of those potential clients are coming through the Navigation Center.
"We're doing assessments here," said Roland, the center's CEO.
That capacity will increase in January with the ability to use telehealth for some of those screenings. The other source for services would be the Charleston Mental Health Center in West Ashley, which often meant sending patients via Uber or by bus, Roland said.
"Sometimes they make it, sometimes they don't," she said.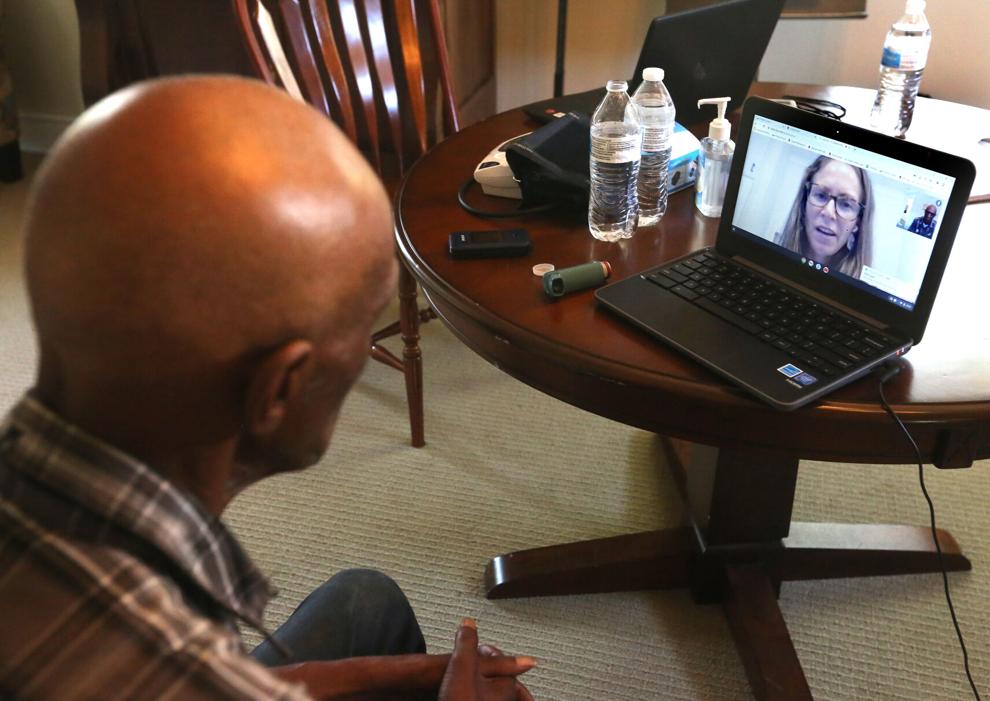 The Navigation Center often provides a bridge for people, such as transitional housing, or in some cases between a hospital and a home. The center gets 30 hospital discharges per month and that need has been increasing rapidly, said Rick Quinn, a strategic consultant for the center.
The center served about 3,000 people in the past year, about half of them families with children, Roland said, and more are coming. Having a new and larger location will help, Roland said.
"We've been in a crisis mode and we've had no space," she said. Having more room means being able to add more volunteers and interns, hopefully next year, Roland said.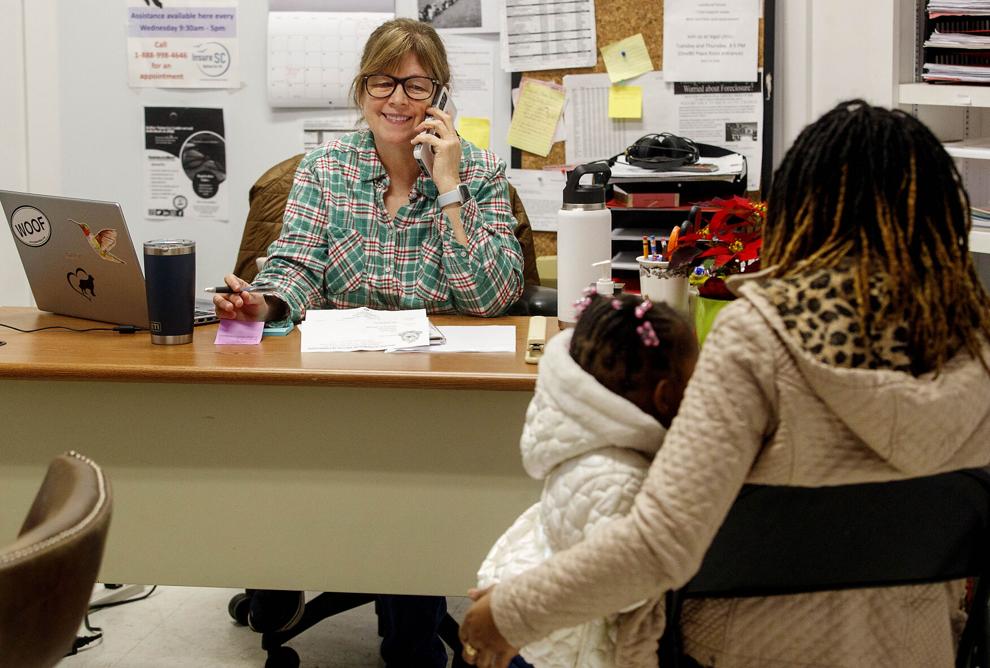 Whatever social services they provide, from housing to employment support to veterans services, it is important that those health care needs are not neglected, Roland said. That's where the connections with MUSC and other providers are important, Roland said.
"Some of them need a hip replacement," she said. "Some of them need cataracts removed."
The goal is to "get them mentally and physically sound, so we can take the next step," Roland said.
But it goes beyond that as well, Quinn said. The people who come to the center can get those services at other places "but a lot of them want faith-based help," he said.
St. John's is there for that as well, Rivers said.
Faith-based aid to people "gives you the ability to see beyond what is happening to you right now," he said. "Faith really encounters a hope that goes beyond your current situation."
It comes from seeing clients as "a whole person," Rivers said. And people appreciate that.
"People feel like, 'Oh my gosh, for the first time, someone actually sees me,'" he said. "That's what we're trying to do here, to let the people know, we see you as a whole person, not as your condition."
Those who need this help increasingly are not just the homeless but people who are in danger of being homeless, those who can't afford an unexpected bill or even temporary loss of income, those now living paycheck to paycheck, Rivers said.
"We're talking about those people right in the middle who at any given time can lose it all," he said. "Our job, our vision, is to be a place of health and natural repair."